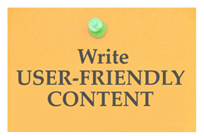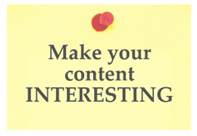 Content is King!
Your website needs to have content that is
Clear to the visitor
Conveys your business correctly to the visitor
Gets a good ranking in search engines
Conveys all that you want to convey
Is structured properly
Makes the visitor read all the relevant information without skipping
Downloads fast
Content is the most important part of a website. As Software Made Easy is a quality web design Company, we are well aware of the content required for a website. The content created by us are well-researched, informative and presents your product/service offering in a crisp, appealing way which will achieve all the features listed above.
With years of experience and expertise we are very good at web content writing. Our Content Development Team has worked on several websites helping our clients to get the message conveyed perfectly and improved their business. Our rates are highly affordable and cost-effective making us the most preferred writing partner for small businesses as well as for major corporations.
If you want us to create contents for your website, please contact us.
Blog Writing
Blogs are one of the best ways to show your expertise and increase traffic to your website.
In many cases, the customer does not have time or patience to write a blog.
In consultation with the client we handle the bog writing, moderation and maintenance.
If you want us to handle your bolgs, contact us.